Fresh, clear skin all day long
Oily skincare
Gain control of overworked sebaceous glands with ESK's range of oily skincare products. Finding balance is key and our range of oily skincare products have been specially formulated with scientifically backed ingredients to effectively manage the skin's natural oil production. The active ingredients also seek to improve your skin barrier function to better retain moisture, leaving you feeling fresh all day long.
Customer reviews
Before
After
Shannan J
Ultimate A+, Acne-prone/Oily kit
"The Ultimate A+ is mind glowingly 20 times more superior than Retinol. Yet it doesn't make my skin peel at all! It gives me all the benefits of a strong retinol serum without the annoying parts, all I've been asking for!"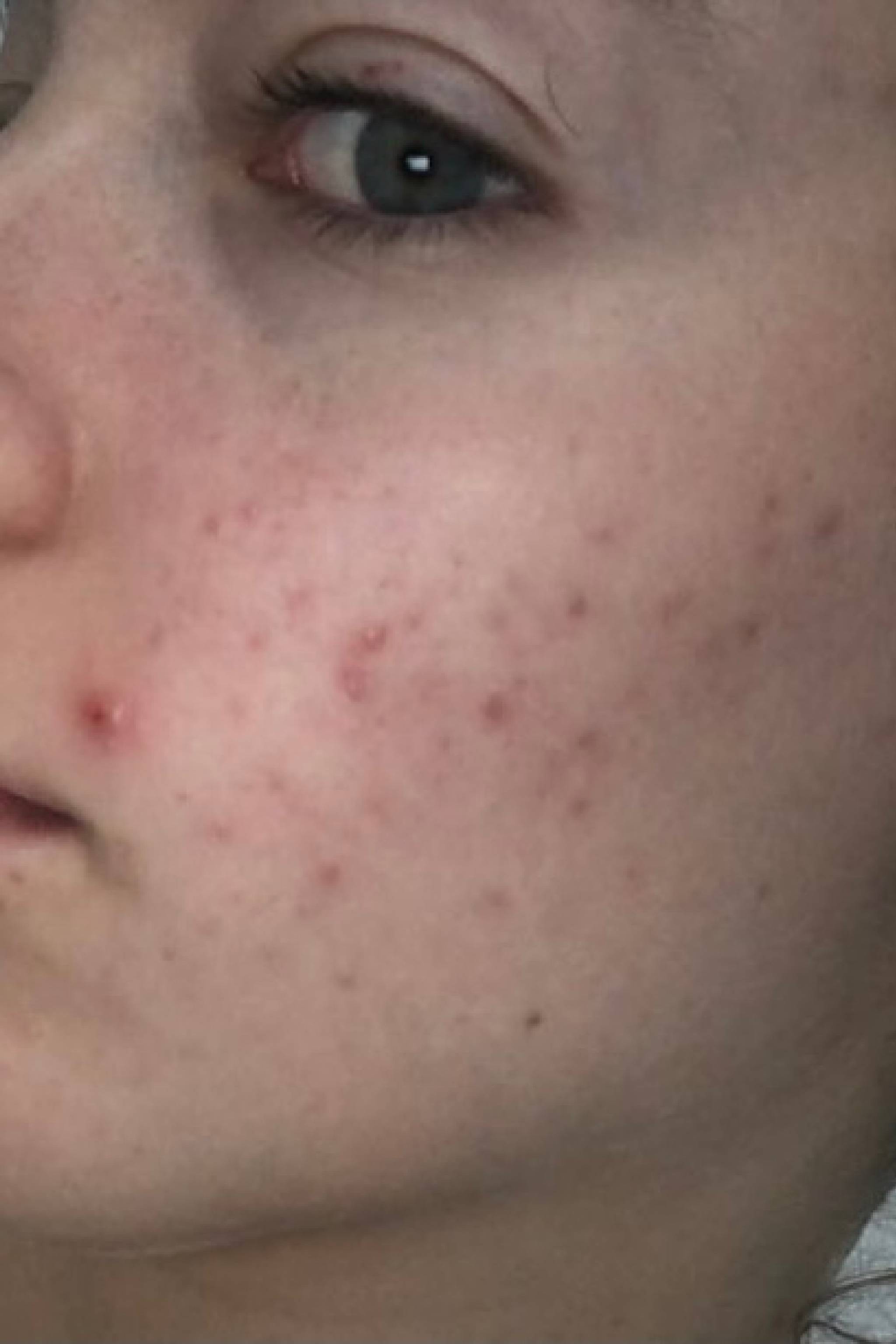 Before
After
Dee F
"We could definitely see improvement within the first couple of weeks. The redness and flare ups settled. It was lovely to see a smile back on my daughter's face."

- Dee's Mum
Before
After
Before
After
Kassandra H
Hydroxy Cleanser, B Calm, Zinc Shade, Smooth Serum, Ultimate A+, Acne-prone/Oily kit
"To tell you how HAPPY I am with my ESK results....as mentioned I just needed a little longer than the 3 weeks to clear up a bit more but each day I could see my face getting better & better so I knew it was still doing it's thing! I have found my forever skin care I am so happy I found you guys!
This product is amazing & I am happy to show the world that it works! I know how frustrating & disheartening it is spending so much money on skincare & not getting results. If showing people my results helps anyone who is so down about their skin get such fantastic results while also getting this product the recognition it deserves I am happy to help x"
Before
After
Gretchen A
Hydroxy Overnight Mask, Enlighten, Pigmentation Kit
"So I've been using ESK Skincare's Hydroxy Overnight Mask a couple of nights a week for a few weeks now and I am definitely impressed. It leaves my face glowing in the morning and doesn't let it dry at all. Super hydrating mask! I've also used it to spot treat any breakout, dry and chapped skin! Don't you just love a product that not only works, but oh so versatile too!!!"
Before
After
Emerson G
Hydroxy Cleanser, B Calm, Zinc Shade, Smooth Serum, Ultimate A+, Acne-prone/Oily kit
"I've never been so excited to share my results & most importantly my love for ESK Skincare.. I've been using their products for about 1 year now and I've never been so happy with the state of my skin. After suffering from Acne for 5+ years, I was recommended ESK from a family friend, since then I've never looked back.. Within 3 weeks of using the products I noticed a huge difference in the texture & size of my Acne. I love that ESK is evidence based skincare, uses scientifically tested products and really cares about their customers. After spending years and years trying skincare products, I'm so glad I found ESK.. never looking back!"
Before
After
Before
After
Before
After
Deanna A
Hydroxy Overnight Mask, Acne-prone/Oily kit
"In these photos I used the mask twice- once as a full face over night mask and once as a spot treatment on my blemishes. It assisted in reducing my blemishes significantly, making them no longer inflamed and sore. I really enjoy this product as a spot treatment but also as an overnight mask I wake up with the most gorgeous and glowing skin!"
Before
After
Gillie M
Hydroxy Cleanser, B Calm, Zinc Shade, Smooth Serum, Ultimate A+, Acne-prone/Oily kit
"My experience - My skin has always been terribly hard to control acne wise. I have struggled with acne for 15 years and have tried almost every product under the sun (or so it feels). I am used to a lot of cystic acne along the jawline and neck. After using these products, my skin broke out into a lot of tiny bumps and texture. My skin got significantly worse but I was supported all the way by Tess. I am persevering and can happily say the last few days my skin is beginning to clear. I do have significant scarring and a few big bumps but the overall skin health is beginning to improve again. I cannot fault the customer service and support from your team! I am truly hoping this line are the products I have been dreaming of in the long run!"
Before
After
Natalia W
Hydroxy Cleanser, B Calm, Smooth Serum, Ultimate A+, Hydroxy Overnight Mask, Acne-prone/Oily kit
"I've been very open about my sudden onset of hormonal acne after going off the pill. I've tried multiple products with little results, nothing really worth sticking to. I started to notice one product that was often mentioned by girls with similar issues, Ultimate A+ (retinal and niacinamide based) night cream. So, I jumped on the ESK website and had a look at their acne skincare collection. Since then, I have been religiously using the Hydroxy Cleanser, Smooth Serum, Ultimate A+ and their Hydroxy Overnight mask. The results speak for themselves! By no means has this cured my breakouts but the spots are smaller, less angry and last about half the time! I'm super impressed with this range and given it's been formulated by doctors, dermatologists and scientists I'm not surprised at the results!"
Evidence-based oily skincare products
Oily skin can not only lead to break out but can look shiny and is often perceived as dirty skin. It often comes with large pores that can make the skin look rough, too. So, before you shell out for oily skincare products, you need to know all about the skin's natural oil or sebum!
Sebum is made up of a range of fats including squalene, wax and cholesterol "esters", triglycerides, free fatty acids and free sterols. When it comes to oil, most of us make around 1mg/10cm2 of skin every three hours. When that drops by 50% you get dry skin. But if it goes up by 50%, it becomes excessive and results in oily skin. How much oil you make in your skin is often genetic and people of colour often have oilier skin than fair skinned people. The male hormone, testosterone also drives up your oil production (so that affects men and also some women and girls with certain hormone problems). Humid weather can also increase oil production.
Controlling oily skin can be difficult. When it comes to shopping for oily skincare products, look for blockbuster cosmeceutical ingredients that will correct your oil levels and combat the effects of oily skin. Vitamin A AKA Retinal not only dials down oil production, but also reduces facial pore size. Evidence suggests that Vitamin B3 AKA Niacinamide significantly lowers oil secretion rates after two to four weeks of regular use. Early evidence also suggests that green tea might help combat excess oil production. Using Alpha Hydroxy Acids or AHAs is beneficial for acne but hasn't been studied for oily skin without acne- but it makes sense to include it!
ESK is pleased to offer a curated range of evidence based oily skincare products and kits. Browse and shop the range here! Australian customers can enjoy free express shipping and a money back guarantee!